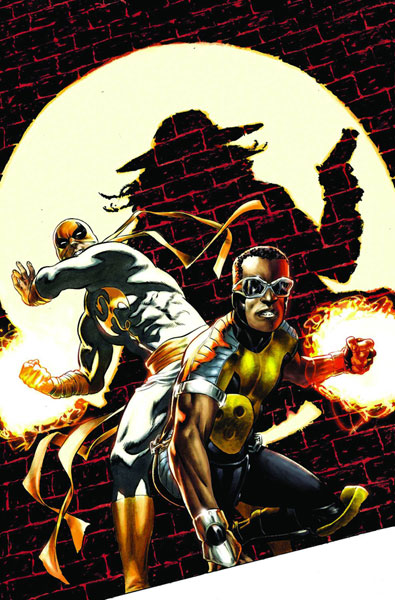 Written by Fred Van Lente
Penciled by Wellington Alves (pgs. 1-9, 21-22)
& Pere Perez (pgs. 10-20)
The saga continues as Victor Alvarez and Danny Rand are inching closer to finding those behind the murder of Crimebuster. Alvarez as the new Power Man is still finding himself as a student while the Iron Fist is still questioning why he took on a student. Ironically, Iron Fist notes that Alvarez was no where near as bad as the original Power Man, Luke Cage, when they began Heroes for Hire.
What I like best about the story is that Alvarez has to keep his secret identity from his family. They have to lie to people and explain that the reason why Alvarez is able to pay for a nice apartment for his family and attend a nice private school is because of a grant from the Rand Foundation. However, Alvarez is earning his keep by being Power Man. Many people question his politics even though he is actually working for a living.
When I read how the artwork was being done, I was a bit disappointed. However, it worked since Pere Perez' work reminds me of an early Alan Davis. I am glad this is a five issue limited series and hope that it becomes a regular series.